In August 1976 Jim Prestholdt was a twenty-year-old college student from Dawson Minnesota.  He started thinking hard about his life and career.  Jim loved sports and wanted to be a vital part of his hometown community.  With the help of family, friends and community leaders a dream was born. Jim's Clothing & Sporting Goods opened its doors on Saturday, November 6, 1976! Over fourty years later, we are proud to be part of our vibrant community and will continue to stand by our mission, vision and values.
To be Western Minnesota's clothing, footwear, sporting goods, embroidery, screen-printing and advertising-specialties leader.
Our team includes 20+ professionals in the industry. We provide expertise in screen printing, embroidery, design, sales, customer service, retail, and shipping and receiving.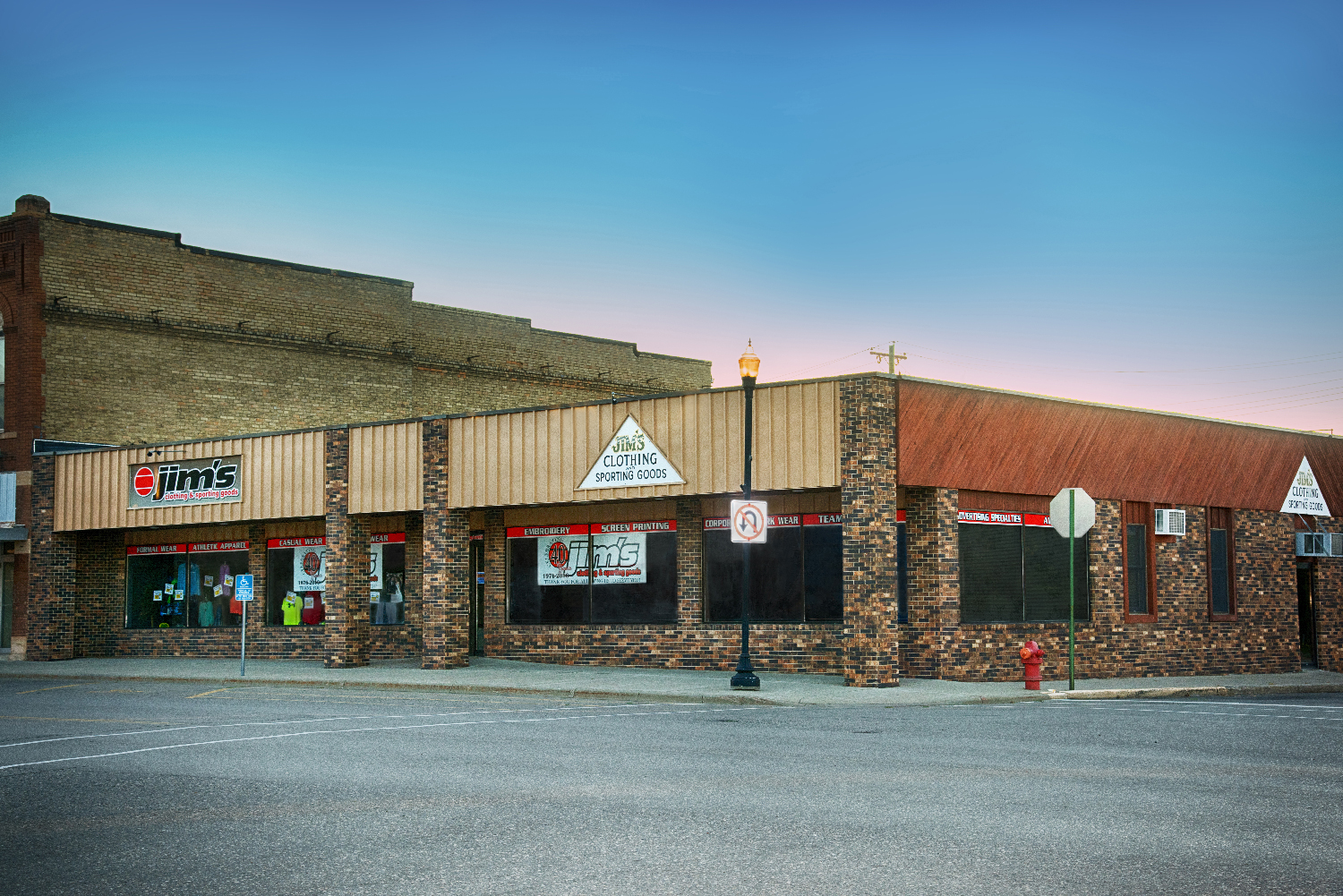 Service

Service is our trademark. We will always strive to serve you in a professional and respectful manner.

Integrity

Integrity is our foundation. We are respectful, honest, trustworthy and professional at all times.

Teamwork

Teamwork is working together in harmony and willingness to do whatever it takes to serve our clients and fellow team members.

Change and Innovation

Change and Innovation are vital. We will all seek continuous improvement in everything we do.

COMMITMENT TO EXCELLENCE

Commitment to excellence by taking full responsibility that we will exceed our customers' service standards by satisfaction guaranteed.